Electronic Pest Repeller Plugin – Get Rid Of Mice, Rats, Pests From Your Home FAST!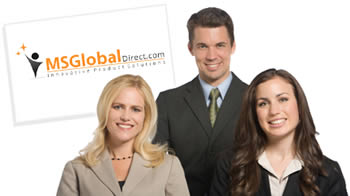 At MSGLOBAL, we work hard to deliver quality, affordable, and innovative cutting edge products, like our best selling DX610 plugin ELECTRONIC PEST REPELLER, which uses Multiple Sound Wave and Impulse Technologies.
Our MOST POPULAR PRODUCTS are showcased for you here on www.electronicpestcontrol.net.
Our
DX610 Electronic Pest Repeller plugin product
 gets rid of mice and rats from your home, business, or RV fast.
The
Mini Doctor is a
natural pain relief product
, great for lower back pain and general aches and pains.
The
Presto Purse
is an
Insert Purse Organizer
with over 20 pockets to neatly organize any medium to large size purse.
SAVE up to 40% Off - SAME DAY Shipping - Now Accepting PAYPAL - 100% MONEY BACK Guarantee
DX610 ELECTRONIC PEST REPELLER PLUGIN
Get Rid Of Mice and Rats FAST!
Our DX610 electronic pest repeller plugin uses state of the art technology to get rid of rodents like rats and mice from your house and business. It's auto changing sound frequencies and sound patterns is what makes the DX610 so powerful and effective.
Whether for getting rid of mice, rats, spiders, roaches, or other common household pests, the DX610 repeller will keep you pest free.
$29.95  You Save: $20 (40%)
Get Natural Pain Relief FAST!
Although there are many back natural pain relief products available in the market, you will find the Mini Doctor to be one of the best and easiest ways to naturally get rid of your lower back pain, shoulder pain, joint pain, or sore muscles FAST and drug free.
If you are tired of living in pain, the Mini Doctor, featuring the use of piezoelectric technology, can help you. Used by physical therapists and chiropractors on patients with pains, sprains, and muscular discomfort.
$19.95   

You 

Save: $10.00

 (33%)
Purse Insert Organizer – OVER 20 POCKETS!
Presto Purse Insert Organizer organizes everything that you carry in your purse. It has over 20 compartments PLUS two extra large ones to neatly and safely store and arrange all of your personal items.
One of the BEST design features of the purse insert organizer is that it is two different organizers in one. They can be separated for split style purses or joined for open style bags.
$24.95   You Save: $5.00 (17%)
MSGLOBAL started in 1990. Our unique and innovative products are now sold worldwide. Many of you have seen our products on TV, in gift catalogs, magazines, and online. Our best selling  products are showcased for you here on-line.
"The Pest-A-Repel really works. I knew I needed one when others told me they had watched mice avoiding the one classroom that had a pest-a-repel installed. Since installing my own, I haven't seem any mice or their evidence. 
"NO spiders, NO roaches, NO mice— ANYTHING in the house! Thank you very much!"
"We have been using your electronic pest control product for 6 months now and we have not seen anymore mice. My husband noticed that the spiders were gone as well, Thank you. Just bought 2 more for our sons home."
"Hi! I've had great success with your mouse repellers. Now I've given so many away to deserving friends with rodent problems, I have to replenish my inventory. Thanks for a great product! These items are the answer!"
"I ordered 2 of the DX-610 pest repellers for my grandparents home and they work great. Now that I have my own home, I am now purchasing 2 for myself. Thanks M.S. Global for this great product!"