NATURAL PAIN RELIEF
Get Rid of Lower Back Pain, Joint Pain, and Sore Muscles Drug Free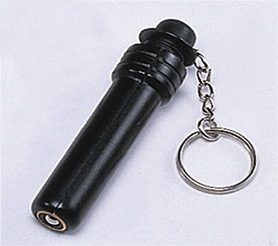 John P. from Florida
"I have a chronic back pain condition and this relieves my pain naturally! Works on other muscle areas too."
ANYONE with BACK PAIN. Sore Muscle, Achy Joints

Physical Therapists, Chiropractors, Orthopedics

Massage Therapists

Medical Clinics, Various Hospital Departments

GOLFERS

, Tennis Players, All Active Sports

Great on

KNEE PAIN

and Shoulder Soreness
IS PAIN SLOWING YOU DOWN?
Introducing the Mini Doctor™, one of the best and easiest ways to naturally get rid of your lower back pain, shoulder pain, joint pain, or sore muscles FAST and drug free (natural pain relief).
Piezoelectric Technology
If you are tired of living in pain, the Mini Doctor, featuring the use of piezoelectric technology, can help you. It has been used for years by physical therapists and chiropractors on patients with all kind od pains , sprains, and muscular discomfort.
Easy To Use
It is easy and convenient to use and is the perfect size to carry with you. Many customers keep extra ones in their bedside night stand, briefcase, purse, car glove compartment, and even their golf and gym bag for quick access.
No Side Effects
The natural pain relief Mini Doctor works by stimulating your body's own pain blocking and healing mechanisms much like a more expensive Tens unit works. Our customers love this product because there are absolutely no side effects ans you can use it as often as necessary.
Great For Low Back Pain
It is one of the most effective lower back pain natural remedies.  The patented piezoelectric technology also helps provide relief from tendinitis, rheumatism, muscle spasms, neck pain, upper back pain and other acute and chronic pains. It's also highly effective in providing natural pain relief for arthritis.
No Batteries Or Plugging In
The Mini Doctor requires no batteries or plugging in and can be used anytime, anywhere. You can even apply it through light clothing. Simply click the top of the Mini Doctor whenever you are in pain or discomfort.
Disclaimer: We do not recommend that anyone discontinue any care or procedures prescribed by their physician. The Mini Doctor is not intended as a substitute for medical care or as a replacement for medical treatment.
Drug Free

100% Natural, Safe, FAST!

NO SIDE EFFECTS

No Batteries Required, No Plugging In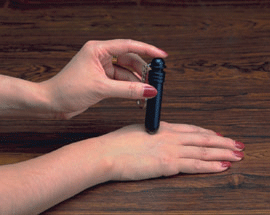 My husband and I play golf three times a week. At our age, everything hurts, but your Mini Doctor works miracles. My husband zaps his bad back and I use mine on my arthritis. Thank you! I think your product knocked a stroke or two off our game.
Please send me one of your Mini Doctors. I know it works because my chiropractor uses one. I'm 73 years old and this is better than medicine.
I had been taking pain pills for many years for my back problems. My friend gave me your Mini Doctor to try ….. It was great!