DX610 Electronic Mouse Repeller is the FASTEST way to get rid of rodents, like mice and rats, without the Mess, Smell, or Nasty Cleanup. Mice in the ceilings, walls, hiding in garage, basement, or attic, the DX610 Pest-A-Repel is the right product for a PEST FREE home, business, or RV.
GET RID of MICE, RATS, SPIDERS, ROACHES .. the SAFE Way!
IT WORKS! Mice are GONE. Spiders are gone too. Thank You!!
Got rid of the RATS in a couple of days! Awesome product!!
It really works! Mice are GONE!
I have 2 dogs and 2 cats but your product got rid of the mice! God Bless!
DX610 Electronic Mouse Repeller
MORE EFFECTIVE than single sound output products

Powerful sound technology 40 – 45K Hz frequency

100% SAFE around people, pets, and all electronics

Available in 110 V (USA) and 220 V (International)

Automatically changes sound, frequency, and pulse sequences

PLUGS into any electrical outlet (house, RV, or business)
Electronic Mouse Repeller – DX610
The DX610 Electronic Mouse Repeller for rodents uses ultrasonic sound and State Of The Art Technology to get rid of rodents, like rats and mice, and roaches from your home, RV,  or business.
The DX610 electronic mouse, rat, roach repeller is a new wave of technology and  works by transmitting a powerful range of ultrasonic sound waves in the 40 – 45 K Hz range to quickly repel rodents and other common pests without the use of toxic chemicals or dangerous traps.
Once you first hear or see signs of roaches, mice, or rats in your home, it is critical that you act quickly to drive then out before they begin nesting and having babies.
No Mess, No Smell, No Nasty Cleanup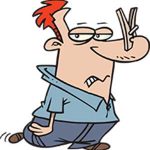 Rather than killing the mice or rats with chemicals (therefore risking the chance that the rodent crawls back into the wall and dies … the pungent smell can last for months), rodents are just forced to leave the areas where the ultrasonic waves are present.
Electronic pest repeller devices are a far more humane method of getting rid of mice and rats and keeping them away.
Electronic Mouse Repeller AUTO Adjusting Sound Waves
The DX610 Electronic Mouse Repeller device is designed and engineered to auto adjust its sound waves at an optimal level.
This key feature makes it more difficult for the rodents to become accustomed to the waves or develop a resistance to it like they can from the cheaper single sound output units.
The auto changing waves from our electronic mouse repeller attacks the nervous system of the rodents, and forces them to withdraw from their hiding areas to find a less stressful environment.
Garage – Help protect your cars wiring from mice

College Dorm Room or Apartment

Storage Shed, Barn, Workshop, RV

Vacation Home or Rental Property

Plug one into your Attic, Kitchen, Basement

Perfect HOUSE WARMING GIFT –
Child's first Home, Apartment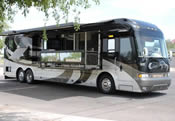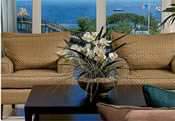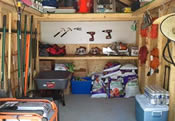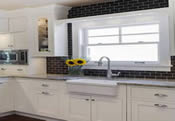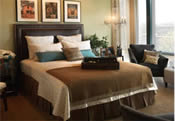 GREAT  for your RV/Motorhome, Storage Shed, Horse Barn, Bedroom, Kitchen, Garage – ANYWHERE you have unwanted PESTS!
Use in your RV, Barn, Home, Business … Anywhere you have rodents.
The DX610 Pest-A-Repel electronic pest repeller plugs into any indoor power outlet and covers Up To 2500 square feet per floor.
Areas like your basement, garage, and attic, are prime hiding places for these critters, so we recommend placing units in these areas as well.
The DX610 is used around the world to help protect places like homes, factories, storage facilities, restaurants, businesses, hotels, schools, and many other locations from these unwanted pests.
The patented electronic mouse and rat repeller is the BEST solution for your home and business to get rid of rodents and KEEP YOU PEST FREE!
IT'S FAST, EASY, 100% SAFE, and GUARANTEED!


Need Help? Call  Us.

Toll Free at 800-549-6278