ELECTRONIC PEST REPELLER


Repels rats, mice, spiders, roaches, and other common household pests. 
Dx610 Pest-A-Repel
"Shortly after plugging in your DX610 repeller, there were no spiders, roaches, or mice —ANYTHING in the house! God Bless!"
Heather M from Texas
DX610 Pest-A-Repel Product Highlights 
Advanced State of the Art Technology
Easy to use plug- in device. ONE button to control rodents and pests.
Safe around humans or your family pet. Environmentally safe.
Comes in 110 V and 220 V models for use in ANY country
Auto changing, high frequency and pulse sequences.
MORE EFFECTIVE than single sound output products
DX610 –

On Sale

– $29.95 (

40% Savings

)  
Click Here To ORDER
DX610 Electronic Pest Repeller
The DX610 electronic pest repeller uses state of the art technology to remove rodents like rats and mice from your home or business. We all know how unhealthy, and potentially dangerous, a rat/mice infestation can be. They create an unhygienic environment that can become a breeding ground for all sorts of harmful diseases, viruses, and bacteria. Once you first hear or see signs of mice or rats in your home, it is critical that you act quickly to drive then out before they begin nesting.
DX610 Electronic Pest Repeller — NEW Wave of Technology
The DX610 electronic pest repeller is a new wave of technology that works by transmitting a powerful range of ultrasonic sound waves in the 40 – 45 K Hz range to quickly repel rodents and other common pests from your home without the use of toxic chemicals or dangerous traps.
You may have tried products like repellent sprays, ropes, powders, and traps in the past. The problem with these methods are:
They only work in the immediate or exact area where they are used
Chemical sprays and powders can be toxic. It is never a good idea to use them around pets or children
You still need to pick up the rodents and clean everything up when done
More Humane Method of Rodent Control
Rodent control electronic devices are a far more humane method of getting rid of mice or rats. Rather than killing the rodents (and risking the chance that the rodent crawls back into the wall and dies … the smell can last for months), they are just forced to leave the areas where the ultrasonic waves are present. The DX610 is designed for indoor use, and is currently being used around the world to help protect homes, factories, storage facilities, restaurants, businesses, hotels, schools, and many other locations from these unwanted pests.
Pest Repeller AUTO Adjusting Sound Waves
Our electronic pest repeller device is engineered to auto adjust its sound waves at an optimal level.
This key feature is what makes it so the rodents cannot become accustomed to the waves.
Or develop a resistance to it like they can from the cheaper single sound output units.
The auto changing waves from our electronic pest repeller attacks the nervous system of the rodents, and force them to withdraw from their hiding areas to find a less stressful environment.
It WORKS! … can be used in your RV, Barn, Home, Business … Anywhere you have pests.
The DX610 Pest-A-Repel electronic pest repeller plugs into any power outlet, and covers up to 2500 square feet per floor. Areas like your basement, garage, and attic, are prime hiding places for these critters, so we recommend placing units in these areas as well. Our patented electronic mouse repeller is the best solution for your home or business to get rid of a current rat or mouse problem and KEEP YOU PEST FREE!
Check out our Frequently Asked Questions section for additional information about the DX610 Pest-A-Repel.
Storage Shed
Barn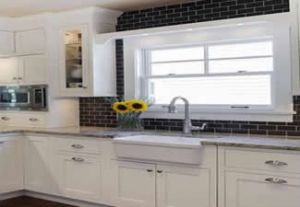 Kitchen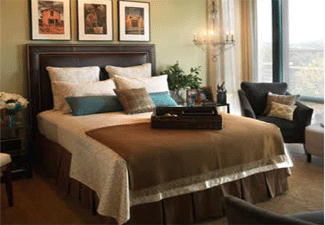 Bed Room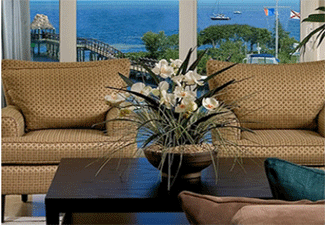 Living Room
Garage – Protect your cars wiring
College Dorm Room or Apartment
Your Office or Business
Vacation Home or Rental Properties
Attic, Kitchen, Bedroom, Basement, Garage
MULTI Directional Internal Speaker


Better Sound Bounce and Effectiveness

Need The Personal Touch?  Have Questions?
Call Us Toll Free at 800-549-6278
Monday-Friday 9 AM – 5 PM PST
My son asked the other day if I had the house sprayed for bugs. He said that he noticed that the spiders and other crawly insects were not here anymore. I told him I used the DX610 pest repeller that  I found on line at www.electronicpestcontrol.net.  He just bought some for his house and I bought four for my daughters new house. I should get a referral fee
. Your sales person was great and answered all of my questions. Thank you!
Christine C from New York
I got these because my hubby keeps the garage door open and the little critter kept coming in and setting up shop. We have one in the garage and one in the house by the garage door.  So far (1 year) they have kept the unwanted guest out of the house..
Inge B from Missouri
After plugging in the DXs, there were no critters to be found, and no mice droppings either. No tell-tale scurrying of little feet in the walls. And no pill bugs – which we had grown accustomed to watching walking across the floor, before. I've just bought a few more DX610′s, because we gave our old ones to someone else that has (had) mice problems. Once you've had a mice infestation, and then cured it with the DX610 you don't want to go back to life without the plug-ins. Thank you again for making them available! You have a life-time customer here…

Sandy from California