ELECTRONIC PEST REPELLER
Fastest way to get rid of mice, rats, spiders, roaches, and other pests.
"Shortly after plugging in your DX610 repeller the mice  were gone. No spiders either —ANYTHING in the house! " Heather M from Texas
DX610 Pest-A-Repel Product Highlights
PLUGS into any electrical outlet (home or business)

Powerful sound technology 40 – 45K Hz frequency

100% SAFE around people and your family pets

Available in 110 V (USA) and 220 V (International)

Automatically changes sound, frequency, and pulse sequences

MORE EFFECTIVE than single sound output products
ON SALE

  $29.95  

(40% Savings)

  
CLICK on the tabs
to learn more about the DX610 Pest-A-Repel
DX610 Electronic Pest Repeller
The DX610 electronic pest repeller uses sound and state of the art technology to get rid of rodents like rats and mice from your home or business.
We all know how unhealthy, and potentially dangerous, a rat/mice infestation can be. They create an unhygienic environment that can become a breeding ground for all sorts of harmful diseases, viruses, and bacteria.
Once you first hear or see signs of mice or rats in your home, it is critical that you act quickly to drive then out before they begin nesting.
DX610 Electronic Pest Repeller — NEW Wave of Technology
The DX610 electronic pest repeller is a new wave of technology that works by transmitting a powerful range of ultrasonic sound waves in the 40 – 45 K Hz range to quickly repel rodents and other common pests from your home without the use of toxic chemicals or dangerous traps.
In the past, you may have tried products like repellent sprays, ropes, powders, and traps. The problem with these methods are:
They only work in the immediate or exact area where they are used

Chemical sprays and powders can be toxic. It is never a good idea to use them around pets or children

You still need to pick up the rodents and clean everything up when done        
More Humane Method of Rodent Control
Electronic pest repeller devices are a far more humane method of getting rid of mice or rats. Rather than killing the rodents (and risking the chance that the rodent crawls back into the wall and dies … the pungent smell can last for months), they are just forced to leave the areas where the ultrasonic waves are present.
Pest Repeller AUTO Adjusting Sound Waves
The DX610 electronic pest repeller device is engineered to auto adjust its sound waves at an optimal level.

This key feature makes it more dificult for the rodents to become accustomed to the waves.

Or develop a resistance to it like they can from the cheaper single sound output units.

The auto changing waves from our electronic pest repeller attacks the nervous system of the rodents, and forces them to withdraw from their hiding areas to find a less stressful environment.
Use in your RV, Barn, Home, Business … Anywhere you have pests.
The DX610 Pest-A-Repel electronic pest repeller plugs into any indoor power outlet and covers up to 2500 square feet per floor. Areas like your basement, garage, and attic, are prime hiding places for these critters, so we recommend placing units in these areas as well.
The DX610 is currently being used around the world to help protect homes, factories, storage facilities, restaurants, businesses, hotels, schools, and many other locations from these unwanted pests.
Our patented electronic mouse and rat repeller is the BEST solution for your home and business to get rid of rodents and KEEP YOU PEST FREE!
PURCHASE YOURS TODAY!
Power Source:  
The DX610 comes in two configurations and plugs into any wall or ceiling outlet.  We will ship the correct model according to the country being shipped to.
AC 110-120 V 50/60 HZ – North America, Japan
(Flat Pin Model)
AC 220-240 V 50/60 HZ – Europe, India, UK, Australia, China
(Round Pin Model)
You can select either configuration at checkout.
Power Usage:
1.2  Watts (110-120V)
2.4 Watts (220-240 V)
The DX610 Pest-A-Repel is inexpensive to operate.  Yearly cost is about the cost of a large cup of coffee at Starbucks.
Sound Frequencies:
40,000 – 45,000 HZ
Effective Area:
2000-2500 square feet (per floor)
(180-230 square meter)
We Guarantee Our Products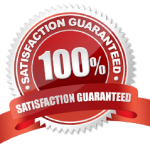 Since 1990, MSGLOBAL has focused on delivering high quality products, super fast shipping, and exceptional customer service.
We know that you'll love our products, but if for any reason you are not 100% satisfied with any product that you buy from us, you can always return it within 30 days for a refund of the product cost.
Product Reviews and Testimonials. Let's hear from you!
Mice are GONE!  Easy online purchase with PayPal. Shipping was amazingly FAST. Passed on your website address to my company and church group. God Bless!
Jennifer R from New York
Hi! I've had great success with your mouse repellers. Now I've given so many away to deserving friends with rodent problems, I have to replenish my inventory. Thanks for a great product! These items are the answer!
Rob D from Illinois
I just wanted to thank you for your great product and not deceiving the public with false advertising. I was skeptical about using this product at first, but figured I have nothing to lose. After using your Electronic Pest Control, I have not seen any mice or roaches in my home!!
I would definitely recommend this product. You definitely have a recurring customer!!!
Monique D from New York City
Purchased 2 of your DX610's a month ago. Had mice in ceilings and walls and couldn't get rid of them. Could hear them running around at night. Well, now they are gone. This product really worked! Also, haven't seen anymore spiders or "pill" bugs.
Bob G from Massachusetts
I recently bought one of these for my home – it works wonders getting rid of "Florida's pests"! This order is for my Mother who lives in Georgia.
Myrtice L from Florida
I live in Las Vegas, Nv. and in Vegas we have a water bug problem everywhere. I bought 2 of the DX-610 pest repellers and they work super. I put one on the back patio and the bugs are gone, I can't believe how good it works. FIRST CLASS PRODUCT!
Joe J from Nevada
I ordered 2 of the DX-610s for my grandparents home and they work great. Now that I have my own home, I am now purchasing 2 for myself. Thanks M.S. Global for this great product.
Desiree' S. from California
Your Pest-A-Repel product got rid of our rat problem in less than 2 weeks. We haven't seen anymore ants either. Thanks
Mrs. Avis M. from Kansas
We have children crawling on the floor and were afraid to use chemicals to get rid of the ants and fleas. Your DX-610 product took care of the problem within a few weeks. It would have cost us over a hundred dollars to have an exterminator spray chemicals.
Mr. Robert K from GA
We wanted to thank you for the DX-610 Pest-A-Repel. We bought two from your company six months ago. It has totally gotten rid of all of the roaches and mice.
Susan P. from New York
I HATE SPIDERS!!!! Thanks, your repeller product did the trick. I placed one in the kitchen and the other in the garage. We are buying two more for my parents house.
Mrs. Charles F from IN
Our pets bring in fleas and they are getting everywhere. The vet took care of the pets problem and your DX-610 took care of the fleas in our home. Good product. Gina W from Boston
Car Garage – Help protect your cars wiring from mice

Childs College Dorm Room or Apartment

Your Office or Business

Second Home or Rental Properties

Plug one into your Attic, Kitchen, Bedroom, Basement

Perfect HOUSE WARMING GIFT –
Sons /Daughters first home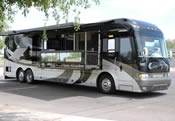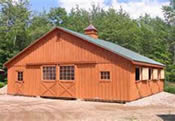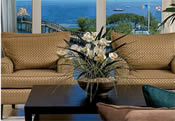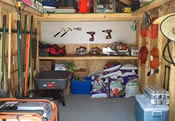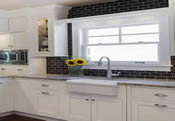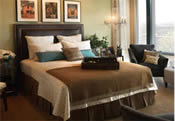 GREAT  for your RV/Motorhome, Storage Shed, Horse Barn, Bedroom, Kitchen, Garage – ANYWHERE you have unwanted PESTS!

Need Help? Call  Us.
Toll Free at 800-549-6278
Monday-Friday 9 AM – 5 PM PST